Life Care Planning
Experts in life care planning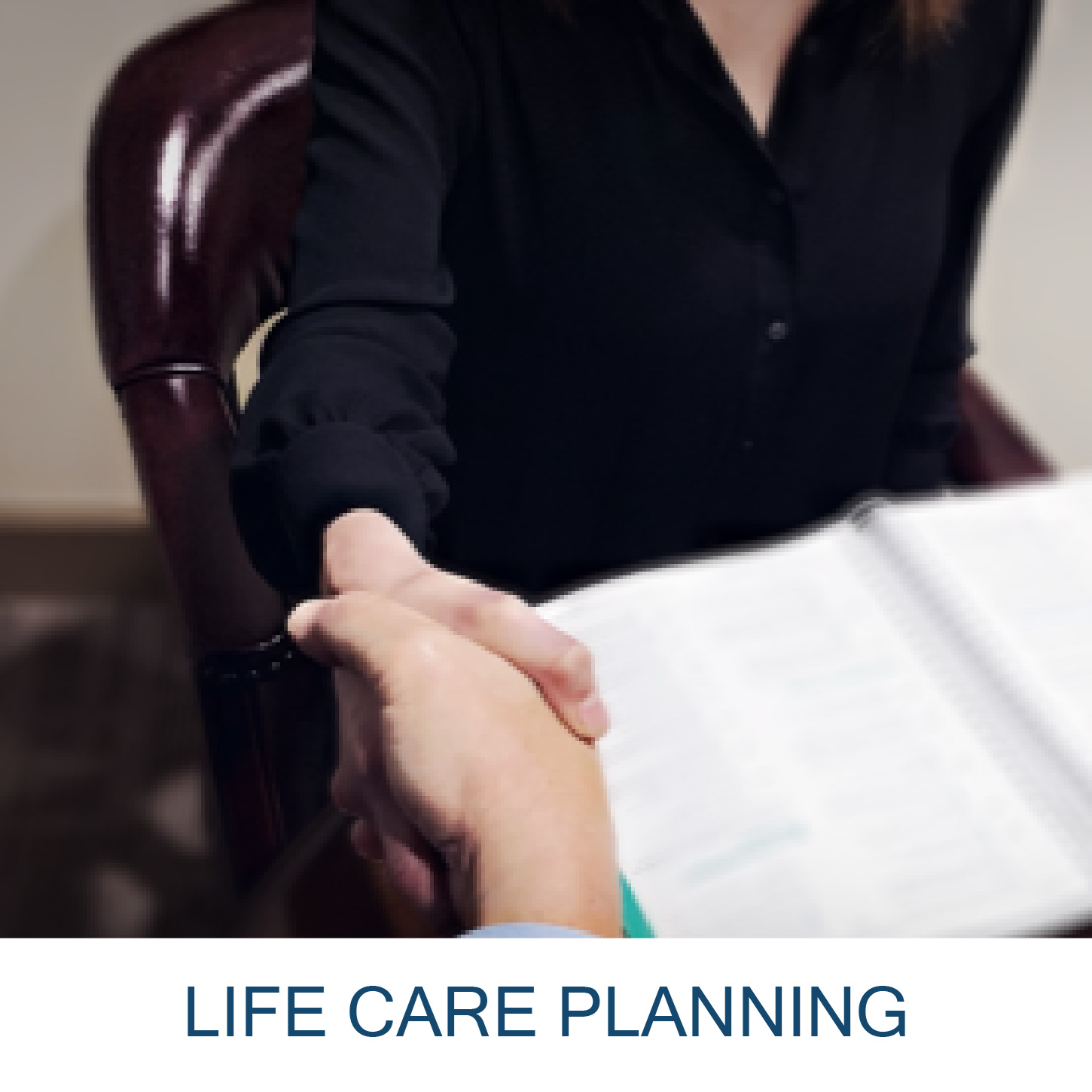 We provide a working document that serves as a road map of care. Our Life Care Plans are built on sound rehabilitation principles and are individually tailored with the dual goals in mind of minimizing complications and maximizing functional potential for the individual.


A Life Care Plan, by definition, is a dynamic document based upon published standards of practice, comprehensive assessment, data analysis and research which provides an organized, concise plan for current and future needs with associated cost for individuals who have experienced catastrophic injury or have chronic health care needs.


Life Care Plans are prepared by certified life care planners and are based on comprehensive assessment, collaboration as appropriate with the treatment and rehabilitation team, extensive cost research into resources local to the client, clinical practice guidelines and rehabilitation nursing knowledge and experience.


A "real world" approach is used with the dual goals of maximum functional independence and minimizing complications. A Life Care Plan is a road map for the future which will help clients, families, providers, attorneys, insurance adjusters and other interested parties navigate the too often choppy waters of today's health care and will provide quantification of future medical expenses in a concise and comprehensive manner.


Our Life Care Plans have been admitted into evidence in State and Federal courts across the nation.